Amphibious Excavators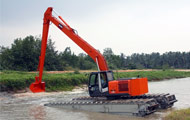 We have an expanding fleet of brand new Amphibious Excavators on rental. Our Fleet of Amphibious Excavators are ranging from 10/20 Ton to 35/55 Ton Class. Our unique amphibious Long Reach Excavators can reach upto 16m and dig upto 11m.
View Details +
Tele Dippers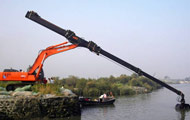 Tele Dippers can reach vertically to a depth of 25 meter, equipped with a hydraulic clamshell bucket, 35 Tons class.
View Details +
Super Long Arm Excavators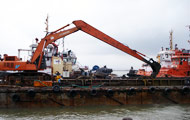 Our super long reach fleet can reach upto 30 meter horizontal and 20 meter vertical and offshore.
View Details +
Vibro Ripper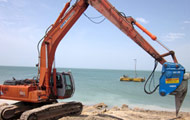 Rip sheet rock, strata, underwater and on land.
View Details +
Excavators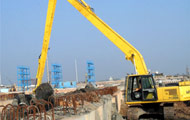 We have a wide range of amphibious excavators, excavators in our fleet.
View Details +
Dozers/Graders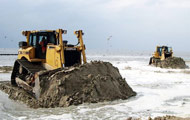 Dozer fleet from 19-50 tons, Low Ground Pressure, Single and Multi Shank Rippers
View Details +
Rock Breakers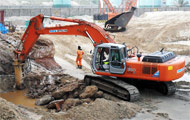 10 Tons to 65 Tons Class breakers.
View Details +
Sheet Piling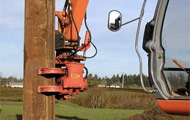 Fast, Versatile and portable excavator mounted vibro sheet pilling attachment.
View Details +
Air Compressors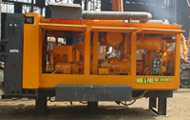 We supply air compressors from 450 cfm (150psi) to 1100 cfm (300psi)
View Details +
Generators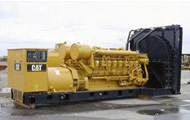 Our generator fleet ranges from 250KVA to 1500 KVA.
View Details +
Since 1959, The Bardai Group Companies, have specialized in and provided to a wide gamut of Industrial requirements : Dredging, Earth Moving, Material Handling, Sheet Piling, Excavation, Rock Breaking, Pipe Laying, Coal Handling, Power generation, Air Compression etc. All the equipment we currently have in our vast and varied inventory are entirely owned by us, and as such are meticulously maintained and regularly serviced.

In India, we are at the cutting edge of new technology with our Long Reach and Super Long Reach Excavators that reach upto 30m and have unheard of before digging depths of 20 m!

We are at the forefront in Amphibious Excavator technology, again, for the first time in India, we have successfully shown what we are capable of executing in a few days, that normally has taken years to achieve! We are the way forward!

We have amongst the largest fleet of 50 and 60 HZ Generators in India, that cater to almost any onshore and offshore requirements, from Industrial uses, Backup and Prime Power Requirements, Ports and Shipyards, to Platforms and Vessels.


Long Arm Excavators, Amphibious Excavators, Dozers, Graders, Air Compressors, Generators, Rock Breakers, Sheet Piling, Vibro Sheet Piling, Vibro Needle, Tele Dippers, Vibro Rippers for Rental in Mumbai, Maharashtra, India!